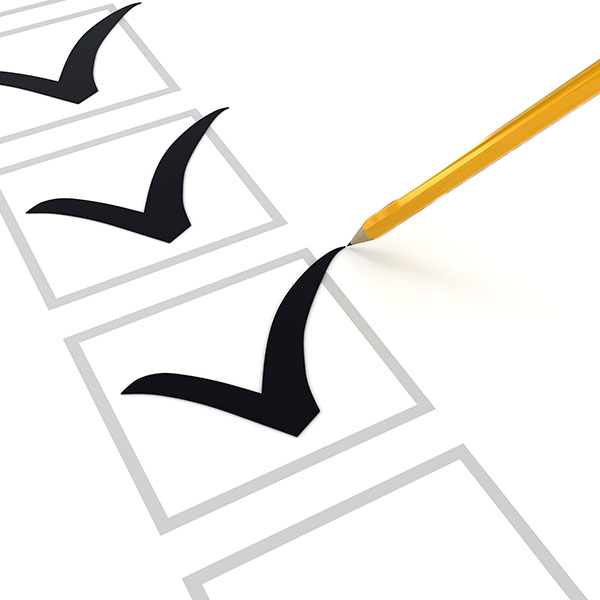 At Fort Worth Heat & Air, Inc. we strive for 100% satisfaction in everything we do. We value your opinion and invite you to tell us and others about your experience with us. Please take a few moments to tell us what you think by leaving us a review here on our website or on any of these popular review sites or social networks.
Read what other customers have said about us.
All trademarks or brands on this page are registered by their respective owner and are not affiliated with our company, nor do they endorse or sponsor our products or services.
Reviews of
Fort Worth Heat & Air, Inc.
(Based on 23 rated reviews)
23-Jan-2023
Product or service reviewed: HVAC unit
These guys are top!! I can't see how the service provided can be bettered always quick to respond and great workers, very careful, friendly and personable, would not hesitate recommending to others.
05-Dec-2022
Product or service reviewed: Service call
This is a top notch company. Very professional people work here. Whenever I've had an HVAC issue they are on it ASAP.
David McKinney
Fort Worth, TX
14-Aug-2022
Product or service reviewed: Both
Thanks to all the guys at Fort Worth Heat & Air. Greg is a close neighbor, and he has helped me out on several occasions with HV/AC issues. On one occasion when a part could not be found due to the shipping problems that occurred during the pandemic Greg was able to modify a part to keep my unit running. Thanks to talks with Greg, I now have a new HV/AC system that I am very pleased with. The installers were professional about moving equipment in and out and the installation didn't take but a few hours. I highly recommend Fort Worth Heat & Air to anyone who may be looking for a new system of having issues with their older one. Thanks Guys.
17-Jun-2022
Product or service reviewed: Ac service and replacement of compressor
Technician: Greg, Felipe, Luis, and Steve B.
Excellent work. Ive used them for years. They are efficient, on time, know what they are doing and never try and sell you something you dont need. I highly recommend them.
23-Mar-2022
Product or service reviewed: HVAC Thermostat
This is a Top Notch company. Put their number in your contacts in your smartphone because whenever you need an HVAC company, you will be glad you did!
David McKinney
Fort Worth, TX
15-Dec-2021
Product or service reviewed: Installed new unit and furnace.
This is the best company for heating and air needs hands down! Professional, no gimmicks, hard working individuals who get the job done the right way!
Grant Hahn
Flower Mound, Tx
17-Apr-2021
Product or service reviewed: New HVAC System
I spent about two weeks attempting to schedule and meet with several different HVAC companies and getting estimates for a new unit. When I met with Greg and Lynn of Fort Worth Heat & Air, Greg explained the options and provided a quote, on the spot, without any of the excuses, add-ons and extra costs other companies advised were necessary. Ft. Worth Heat & Air did an excellent job, and were great to work with. I highly recommend them and will definitely use them again.
31-Mar-2021
Product or service reviewed: air conditioner
Fort Worth Heat & Air came out on a Sunday to see what was going on with my air conditioner/heater.and then came back on Monday and fixed. They were very professional and I would not hesitate to recommend.
12-Feb-2021
Product or service reviewed: heater part
Cannot thank Bradley Gore and Greg George enough. They were here almost immediately, located our problem quickly, and fixed it right away. They are professional, courteous and reasonable. THANK YOU!!
Barbara Williams
Fort Worth TX
05-Jan-2021
Product or service reviewed: Heating and Air system
I cannot thank the team at Fort Worth Heat & Air enough for the professionalism. They are second to none. Greg and his team - Bradley, Greg, Drake, Luiz and Lynn did an excellent job. They went above to fix my heating problem. I will be using their services in the future. Love my new system and my home is so comfortable no more cold or hot spots in certain rooms. When they completed the job they walked me through what was done and how things were fixed. You cannot beat this company in honesty and integrity in their work. Thanks guys, I am a customer for life
16-Dec-2020
Product or service reviewed: Trane A/C Repair, Eco bee Thermostat
My Trane heat pump stopped working and the auxiliary heat was not keeping the house warm. I called and they sent out Mike and Drake and they had my system up and running in no time. Mike discovered that my old thermostat was not capable of turning on the auxiliary heat and not one of the other three technicians who worked on my system during the last few years had ever noticed that. The wrong thermostat was put in during the initial installation a few years ago. He installed the correct thermostat and made sure that everything was working correctly. Mike was also great about keeping me informed about what he was doing and what he recommended about the system. He was the most knowledgeable technician I've ever had work on my system. They were on time, fast and courteous. I wish I could give them more than five stars.
Stephen Rogers
N. Richland Hills
13-Aug-2020
Product or service reviewed: Evaporator Coil Installation
The Fort Worth Heat & Air crew is professional, courteous, and honest. I spent the better part of a week talking to several different HVAC companies and having technicians come out, but after talking to Joanna and chatting with Mike for just a couple minutes, I knew these were the folks I wanted to work with. They know their business and care about doing a good job and leaving a good impression. The work they did proves my intuition was right. I will not hesitate to call Fort Worth Heat & Air next time I have an HVAC issue.
04-Aug-2020
Product or service reviewed: Heating and Condenser unit
Awesome service. I have used this company since they have been in business and there is none better!!
03-Aug-2020
Product or service reviewed: 14 Seer 5 ton heat pump system
Technician: Mike, Lynn, and Drake
Twelve years ago we purchased our home in Burleson. The only thing we were disappointed by was the heat and air. The central heat and air were the original when the house was built in the 70s. In winter it couldn't heat the house and in summer it would never cool sufficiently to be comfortable. Every year we had to repair it at least 2-3 times (no exaggeration) and still the same problems. We have been promising ourselves for several years that replacement was the only real answer. Just a few weeks ago I was talking with a friend and actually complaining at the cost of replacement when he asked if I had contacted Fort Worth Heat and Air? I said I hadn't. He began to tell me of the fantastic deal he received from them and the quality of workmanship. So I called. You can't imagine our surprise that within four days from calling we had a brand new 14 Seer 5 ton hear and air system with a heat pump. Mike, Lynn and Drake arrived on time and quickly went to work taking out the monster that had lived with us and replacing it with a new and efficient system. They had to rebuild the floor underneath the system giving it more return air and even added on another air duct into our family/rec room, along with explanations of how it was progressing and giving better understanding on how to make it even more affordable and efficient. The first night we actually had to raise the thermostat because for the first time in the summer we were cold. Thank you so much Fort Worth Heat and Air for giving our family comfort and an awesome deal. You guys rock. Ray and Nancy Baldwin Burleson. Texas
06-May-2020
Product or service reviewed: Air Condition Repair
We highly recommend Fort Worth Heat & Air. They live up to their Five star rating. Finding them on the BBB also gave us peace of mind. They were prompt, efficient, and professional. We called thinking we would have to wait awhile for an appointment but they promptly came to our rescue. They did an excellent job quick and efficient. They checked over the whole air conditioner unit after repairing to make sure everything was good. The two kind gentlemen wore masks, took precautions and made sure to disinfect before leaving because of the virus. We appreciated their professionalism and they were very reasonable In price. We found our go to, air condition Company for years to come in our new area. They certainly can be trusted. Thank you Fort Worth Heat & Air.
14-Feb-2020
Product or service reviewed: A/C
This was the best HVAC company our church has dealt with over the past 20 years. They upgraded an A/C system that all other companies did not want to do or said couldn't be done. They were honest and fair in their estimate and did not do work which did not need fixing. They made suggestions but were not there to sale. They were truly interested in making sure we had the proper product for the job that needed fixing. They went out of their way to find the best A/C system for the lowest price. They provided several estimates with different manufacturer's units so we could make up our minds as to what fit out budget. This is a company that can be trusted.
Grace Fellowship Baptist Church
Fort worth, TX
12-Feb-2020
Product or service reviewed: New Furnace & A/C
These guys are great! We had just moved into house with lots of other maintenance. They were able to fix furnace to get use through our first year. This year they did the replacement furnace and AC unit. Work was done timely and efficiently. Compared pricing with two other companies. These guys were in the middle but you can't beat their work. We'll use them any time we have any issues or need the other furnace/AC replaced.
10-Feb-2020
Product or service reviewed: Air Conditioning Service
I would highly recommend Fort Worth Heat & Air. They are quick to respond and do a great job!
09-Feb-2020
Product or service reviewed: HVAC services
I have been calling Greg and Fort Worth Heat & Air for my HVAC needs at my home and my real estate investments. He and his staff are readily available and always professional. I would recommend him to anyone in need.
08-Feb-2020
Product or service reviewed: Service Central Air System
Has kept my old unit running for years. Would not use anyone else. Thanks to Greg and his crew for excellent service.
C. A. Bean
Burleson, Texas
13-May-2019
Fort Worth Heat and Air is a wonderful company. All of the employees are friendly, professional, and very knowledgeable.
They drove a long way to my house. Greg came out and knew right away how to fix. He had to order a new part, and Mike came out the next day. I have to say Mike is a real sweetheart. The whole staff is so friendly. Joanna is also a friendly and knowledgeable person. My sleep wasn't good without the air, but with the air I sleep great.
Thank you Fort Worth Heat and Air.
07-Dec-2018
Merry Christmas & a Happy New Year to you and your family!
I recommend your company to "everyone" I know who would likely need your help. You are one of the few honest & knowledgeable people out there. You came out & lit my gas furnace & checked for a crack in the heat exchanger & found none. I have researched cracks in heat exchangers & found that CO emissions are from incomplete combustion & not from CO coming from a crack like the dishonest company that came out before you said.
I wanted to thank you so much for you coming out & helping me! I intend on using your company whenever I need work & promote you to others!
Have a very Merry Christmas & a most awesome New Year!
Take care,
05-Oct-2018
Good Morning!
I would like to thank you all for making me and my dogs happy again with the installation of the new Trane AC unit. Greg George, the owner, made me comfortable and knowledgeable with everything from start to finish.
He ensured that his employees didn't make a concerted effort to fix the problem on a previous visit, providing me with a discount on the Freon that would be necessary on the new unit.
I appreciated Michelle George keeping me informed when they couldn't make it on time due to traffic.
I would highly recommend Fort Worth Heating and Air for any air conditioning issues or repairs.
Thank You!